Tobias Grabe, M.Sc.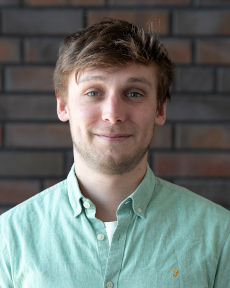 Position: PhD-student
Room no.: CP-02-110
Telephone no.: +49 (0)231 755 7053
Email: tobias.grabe@tu-dortmund.de
Member of the group since: 05/2016
University Degree: M.Sc. in Chemistry, TU Dortmund University
Earlier positions: Bachelor studies at the TU Dortmund in the group of Prof. Arno Behr on the development of water-soluble catalyst-systems for green, homogeneous catalysis; 3 years as student worker in the group of Dr. Andreas Vorholt; Master studies at Rauh group on design and synthesis of inhibitors of the ErbB-family
Expertise: organic synthesis, structure-based design
Off-Lab activities (hobbies): music, concerts, playing guitar, football
Research project:
The development of ErbB receptor tyrosine kinase inhibitors brought a powerful tool to clinicians for the treatment of several types of cancer. However, resistance mutations occur, leaving the therapeutic agent ineffective. Therefore, the development of novel inhibitors for the treatment of clinically relevant mutations is a major challenge in modern cancer drug discovery.
Publications:
T. Grabe, J. Lategahn, D. Rauh, ACS Med. Chem. Lett. 2018, 9, 779-782.