Jan Niklas Wiese, M.Sc.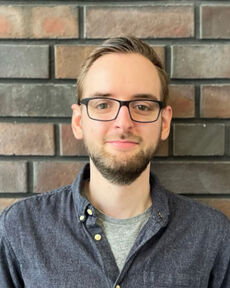 Position: PhD Student
Room no.: CP-02-112
Telephone no.: +49 231 755 7056
Member of the group since: 08/2020
University Degree: M.Sc. in Chemical Biology, TU Dortmund University
Expertise: protein crystallization, organic synthesis
Off-Lab activities (hobbies): Music and games
Research projects:
Fragment-based drug-discovery has been on the rise for the last years. The usage of fragments as starting point of a drug development campaign allows an efficient screening of the chemical space and found hits often show a high ligand efficiency. However due to their small size most fragment-hits are only weakly binding to the respective biological target, wherefore sensitive screening methods are required.
In this project systems for the screening, validation, and characterization of fragments on different clinically relevant proteins are being developed. Here especially X-ray crystallography provides information about the binding mode of found hits which can be used in later fragment elaboration.
Earlier positions:
Bachelor studies at TU Dortmund in the working group of Dr. Andreas Brunschweiger on the field of DNA encoded libraries
Master studies at TU Dortmund in the working group of Prof. Dr. Daniel Rauh on the development of protein crystallization systems.
Student Assistant in the department of organic chemistry at TU Dortmund