Jörn Weisner, M.Sc.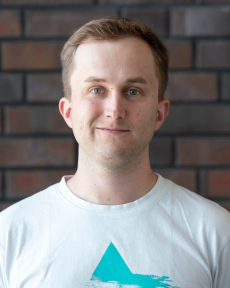 Position: PhD Student
Room no.: CP-02-114
Telephone no.: +49 (0)231 755 7052
Email: joern.weisner@tu-dortmund.de
Member of the group since: 05/2013
University degree: M.Sc. in Chemical Biology, TU Dortmund University
Earlier positions: Bachelor studies at the MPI of Molecular Physiology with Dr. Christina-Maria Hecker in the department of Prof. Philippe Bastiaens on the pheromone response pathway in yeast using fluorescence cross-correlation spectroscopy.
Expertise: protein biochemistry, mammalian cell culture, assay development
Off-Lab activities (hobbies): football, music, food
Research projects:
Protein Kinase B/Akt plays a pivotal role in numerous signaling pathways that orchestrate diverse physiological functions such as proliferation, glucose metabolism, and protein synthesis. Its dysregulation, however, is frequently associated with pathological conditions, e.g. cancer and overgrowth syndromes. Employing covalent-allosteric small molecule inhibitors (CAIs), we aim at the dissection of isoform-specific as well as catalysis-independent functions of Akt. Furthermore, we focus on the development and optimization of CAIs as novel therapeutic agents for cancer therapy.
The anti-oxidant response pathway is mediated by the transcription factor Nrf2 and can be hijacked by cancer cells to confer resistance towards chemo- and radiotherapy. Within this project, we strive for the identification and development of novel small molecule and peptide-based Nrf2 modulators by targeting protein:protein and protein:DNA interactions.
Publications:
Bührmann, M., J. Hardick, J. Weisner, L. Quambusch, D. Rauh, Covalent Lipid Pocket Ligands Targeting p38α MAPK Mutants. Angew. Chem. Int. Ed. Engl. 2017, 56 (43), 13232-13236.
Weisner, J.+, R. Gontla+, L. van der Westhuizen, S. Oeck, J. Ketzer, P. Janning, A. Richters, T. Mühlenberg, Z. Fang, A. Taher, V. Jendrossek, S.C. Pelly, S. Bauer, W.A.L. van Otterlo, D. Rauh, Covalent-Allosteric Kinase Inhibitors. Angew. Chem. Int. Ed. Engl. 2015, 54 (35), 10313-10316.